Yes! You may use a left or right side bar.
On Mobiles, it will shift to bottom.


Your browser does not support the video tag.
---
As you see above, you can create in-page navigation to allow site users to tap and go directly to a section of your 1derful page.
One (1) Page Website Theme
Solo Page Websites by Best Way Websites
Supports Slide In Transitions (Optional)
This is an example of a one page website, an easy, fast and economical way for a small business to get their business represented online.
It's a great place to start and is 100% mobile friendly.
Control Your Website Background Image (Or Not)
Choose from hundreds of available stock background images from our Stock Image Library or upload your own.
You may also use a repeating background image for a texture effect.
If you don't want a background image, use a background color of your choice.
Desktop / Laptop Sidebar Support
Take full advantage when there is a larger screen!
Insert a sidebar on left or right side of page and add more content. People often use this for embedding their pitch video and/or facebook feed and more.
Clean and Simple
This is a true one page website.  There is no need for a navigation bar as visitors simply scroll down the page to get to all of your content.  This is a convention that has was established in the earliest days of the internet.  (Everyone knows how to scroll down a page!)
Provides Unlimited Content
Supports embedded content

Youtube Videos
Location Map
Facebook Page
and more

Supports Contact Form
Supports Plugins

photo galleries
professional reviews program
shopping cart
and more
Yes, You Can Embed Videos!
---
About Best Way Websites
We make it easy for small business owners to grow and manage their businesses by helping them create, market and maintain attractive, effective and affordable websites.
We provide as much help as they want so they can focus on taking care of business and making more money.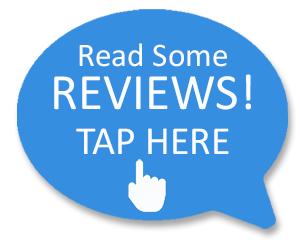 How We're Different
With Best Way Websites, Seeing is Believing.
We don't sell "a pig in a poke", and we'll show you something that is Better than a Portfolio - your own, custom website demonstration for your review. If you like it, you can buy it and if you don't, you're not obligated and we part as friends.
It all starts with your free, expert website and internet marketing consultation. We'll learn about your business, your goals and your expectations for your website.
You'll let us know what you want to spend and we'll create a custom website for you to see that is within your specified budget.
If we can't make your site something you like and believe is worth your specified price, you simply don't buy it. We'll take that risk!
Why do we say, "Our Way is the Best Way"?
Because we truly believe our way is the best way. We started out with stated principles to guide us and a dogged determination to NEVER compromise those principles. One of those core principals was to create a program that was in the BEST INTEREST of our clients, NOT in the best interest of our company.
We believe that watching out for our clients best interests is also in the best interest of our company.
We believe that if we are going to keep our clients it needs to be because we deserve to keep our clients, not because we have cleverly engineered a plan that would cause pain, complication, frustration and expense if they decided to leave us. We follow "love thy neighbor as thyself." We know about this pain, because it is what our new clients often experience when leaving one of our competitors.
The Four Reasons we Say, "Our Way is the Best Way".
One: We've got the Best Way to Create Your Website & It's Easy to Maintain
Our program is the first and only Website Builder and Content Management System Hybrid. We have combined ease of use with powerful publishing, resulting in:
Attractive
Compliant
Search Engine Friendly
Mobile Responsive
Results Based Development: designed to convert visitors into customers
Custom Programming or Applications? We can do it all.
Two: We've got the Best Way to Serve You
We work through independent owners in your local area that are authorized licensees of our program.
We call this "Local Owners with Global Power."
You've got the power of the Best Way Websites program.
You've got the personal presence of your Local Licensee.
Three: We've got the Best Way to Show You Your Website
With Best Way Websites, "Seeing is Believing" because we show you something that is Better than a Portfolio, your own, custom website demonstration.
We will personally consult with you and then create you a custom website demo for your review.
If you like it, you can buy it! If you don't, you are not obligated and we part as friends.
Four: We've got the Best Way to Earn Your Trust
We take the risk and you don't feel vulnerable.
You can't lose! Push the button below or give us a call. You'll be glad you did.
There's no risk to you. We won't ask you for your credit card and we won't send you a bill.
Your expert consultation and your custom website demonstration is free.
---
Yes! Embed a Directions Map.
---
Yes! Contact Forms Work!
Best Way Websites
834 East Front Street
Port Angeles, Washington 98362
Quick Contact Form
Please Note: fields marked with a red * asterisk are required. Thank you!
---
Below are just examples of different heading sizes and colors that can be changed via your style sheet.
This is Heading Number 1
This is Heading Number 2
This is Heading Number 3
This is Heading Number 4
This is Heading Number 5
This is Heading Number 6